Use VCC
Open your Veeam Backup and Replication solution and click on "Infrastructure Backup" on the left. Click "Add Service Provider" or center or top left of the screen.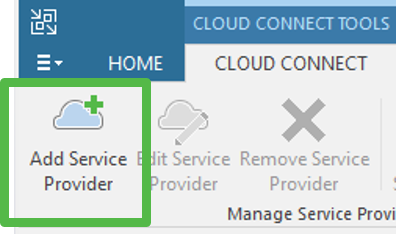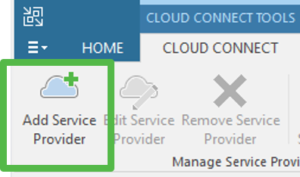 2. Enter the DNS name provided by BLUE upstream.
Please note: this is the port that communicates and forwards traffic to Veeam. You will need to make sure that this port is open for outgoing access on your firewall.
Check the option "Allow this Veeam Backup & Replication installation to be managed by the service provider" and click Next.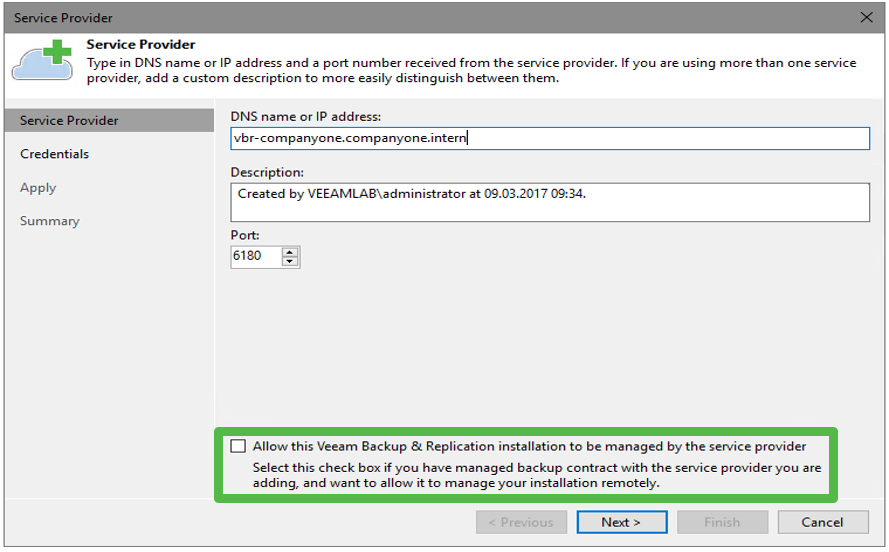 3. Make sure you have received theSSL certificate provided by BLUE.
Warning: If the certificate is displayed as Unknown, there may be an error in the DNS name or you have not allowed outgoing HTTP and HTTPS traffic, so the server cannot access the certificate revocation list.
4. Click on "Add" and enter your username and password. The identifiers will be communicated to you by BLUE.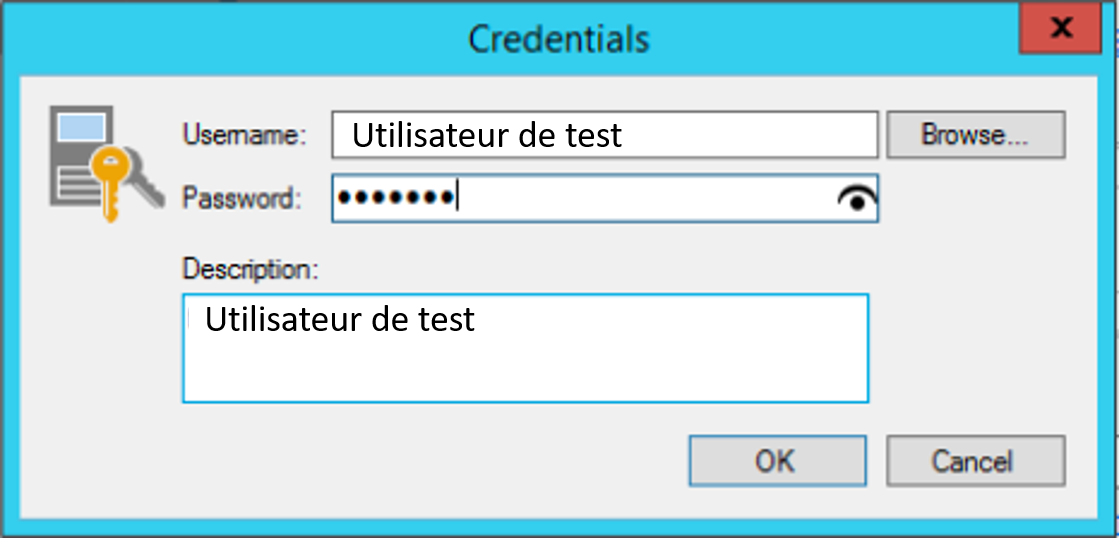 5. Click on "next" then return to the "resources" page and check that the values ​​entered are correct. Finally, click on "next" to finish.