Anticipate an incident in our Datacenter
BLUE owns a Data Center located in Châteaubourg, ISO 27001 and HDS (Health Data Hosting) certified, which hosts your data in 2 independent server rooms.
If one of the 2 rooms burns down, a PCA (Business Continuity Plan) is automatically activated on the second room, which takes over from the first. The data will always be accessible thanks to a redundant and synchronous Full SSD architecture.
If the Data Center

(room 1 and 2) is burning, the data will still be available in a second Datacenter in Rennes. In the event of a disaster (fire, flood, etc.) the 2 rooms of the Châteaubourg Data Center as well as the data are backed up on remote sites.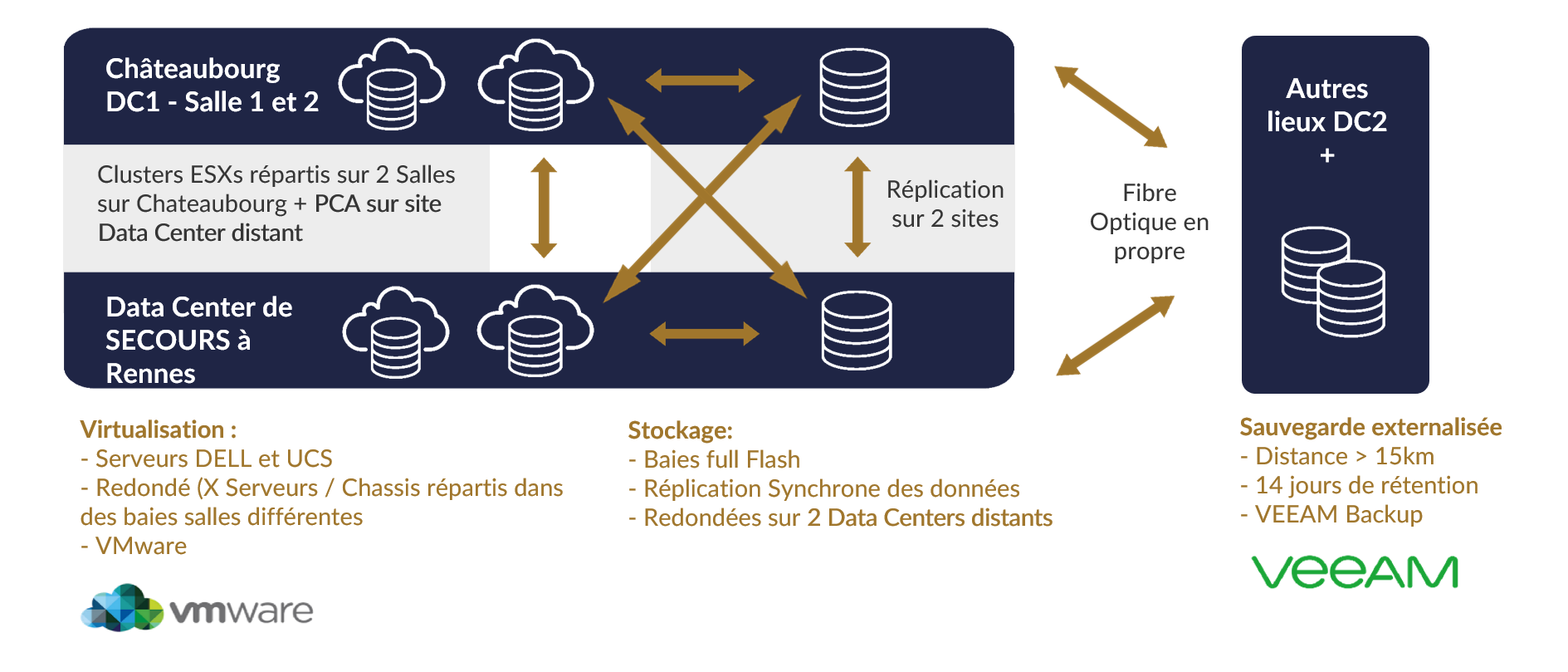 ToNote: the inverters are in a building completely separate from the server rooms (50 meters apart, without junction elements). This therefore greatly reduces the risk of a UPS fire spreading in a server room.
Backup service :
Thanks to VEEAM solutions, your backups are replicated on remote sites with a retention period greater than or equal to 14 days. You will find your infrastructure identical and all your data, whatever the disaster. In addition to backup, Blue provides "Snapshot" services to create one or more copy (s) of a volume. Thanks to this capture, you will be able to restore your data more quickly in the event of an attack or human error, up to D + 5.
Archiving service :
To ensure continued access to your critical data, it can be archived on demand. This archiving is done on a tape medium. The data stored on tapes will be entrusted to a certified third party who will store them in their safe.